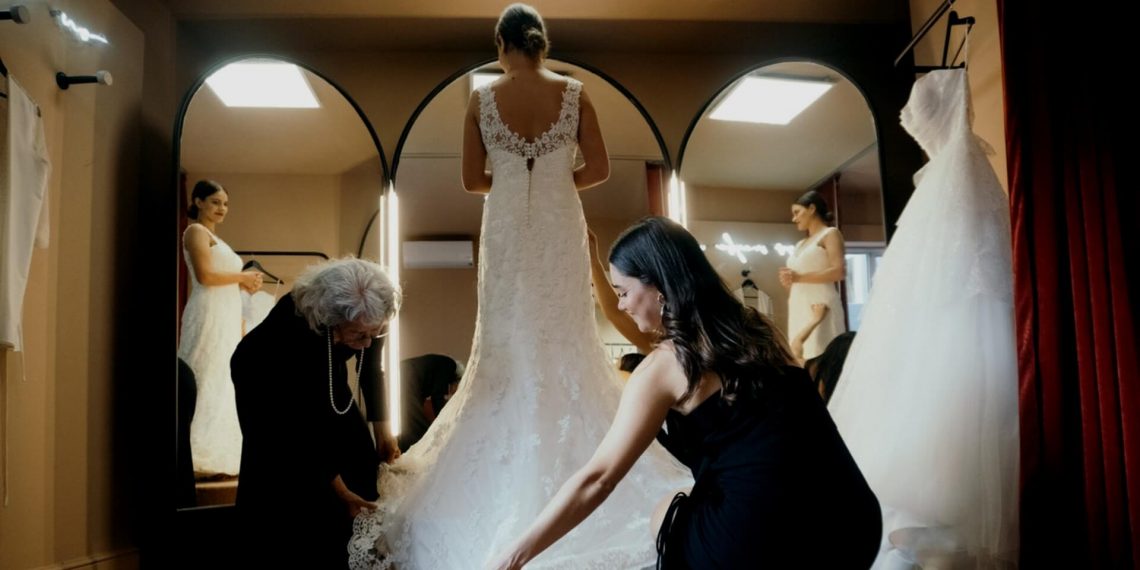 Everything You Need To Know About The Wedding Dress Fitting
One of the most important aspects of wedding dress shopping is getting the perfect fit. But, with so many different styles and silhouettes, it cannot be easy to know where to start. This guide will help you understand everything you need about wedding dress fitting to find the perfect gown for your big day.
How to prepare for a wedding dress fitting?
Make sure you know what you want. Look at wedding blogs and Pinterest, and save photos of your favorite dresses. Of course, you might buy something completely different, but looking at pictures ahead of time will help you find the right dress faster.
Set a budget or maximum amount for the dress before you try them on. This way, you will avoid falling in love with a dress you cannot afford.
When picking out a dress, it is essential to consider where the event will be. For example, if the event is outdoors, you would not want to wear a long and fluffy dress because it will get dirty.
Mark the salons you will visit to try on wedding dresses. Choose from both well-known stores and lesser-known ones. The service may be better at the popular stores, but the prices may be higher.
The service and choice of dresses may be worse at the less popular stores, but you are more likely to find something at a lower price.
Phone the salon or pick-up service before you go. Ask if you need to sign up or pay anything.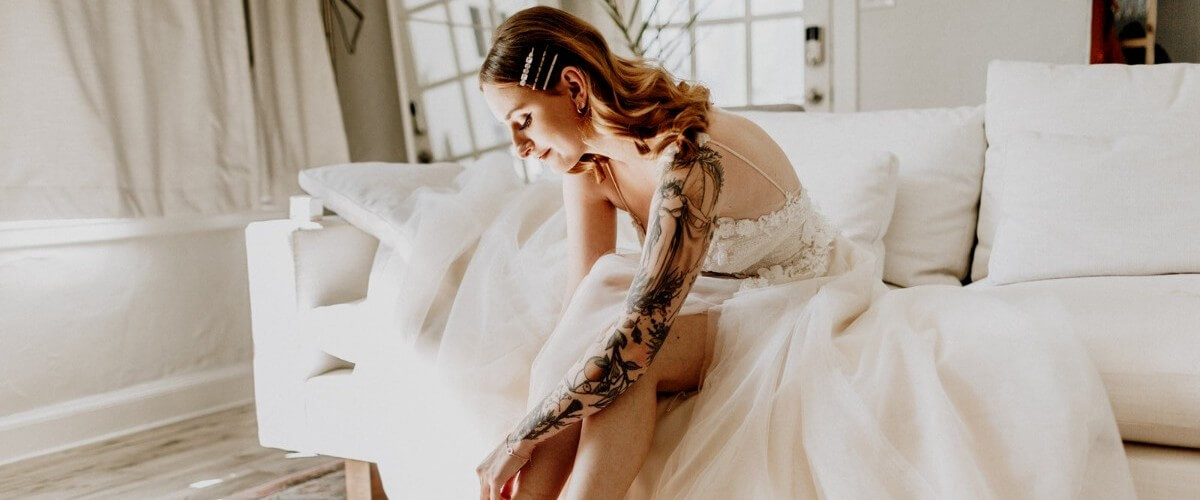 How is the fitting of a wedding dress in the salon?
First, look at the dresses and find the ones you like. Then someone will bring them to the fitting room for you to try on. After that, the consultant can suggest other outfits for you to try. Keep going – experienced salespeople know what looks good on people, so they can bring you something that will make you look terrific, even if you didn't think it would suit you.
If you choose a dress at the end of the fitting, you can also choose accessories like a veil, shoes, jewelry, or outerwear. You will need to pay for these items, and then you can take them with you or leave them at the salon until your event.
What to bring?
To try on a wedding dress, bring the following:
A phone with saved photos of what you like. You will show them to the consultant.
An elastic band or hairpin to see how the dresses look with your hair up or down.
Shoes with heels approximately the same height as you plan to wear on your wedding day. This way, you can choose the right length of the dress. There are usually shoes in fitting rooms, but they are usually only 1-2 sizes, so you might need help finding your size.
Rules for trying on a wedding dress
For the search process to run smoothly, keep in mind that:
Some dresses look better on a person than they do hanging up. If the person helping you pick out a dress insists that you try one on, it is probably because they think it will look good on you. Do not say no. Try it on. You might be surprised at how many dresses you end up like that you didn't think you would before trying them on.
The person working in the store is trying to sell you something. They want you to buy it right away so they can get paid. But you don't have to hurry. You can take a break and think about it for a few days if you need more time. And if you feel like the person working in the store is pressuring you too much, leave and go somewhere else.
Only buy the first dress you like. But only spend months looking. The more fittings, the more you will forget about the other dresses.
Take photos and videos of your home because mirrors can make things look different than they are.
Choose a comfortable size, and the dress itself fits better – even if it is different from the usual. You are buying a dress, not a label with numbers sewn on it.
If you find an outfit that you like, but it is not the right size, remember that it is better to get a bigger size than a smaller size. You can always take in a bigger size, but you can't make a smaller size bigger. So it is also better to try and find an outfit in the perfect size.