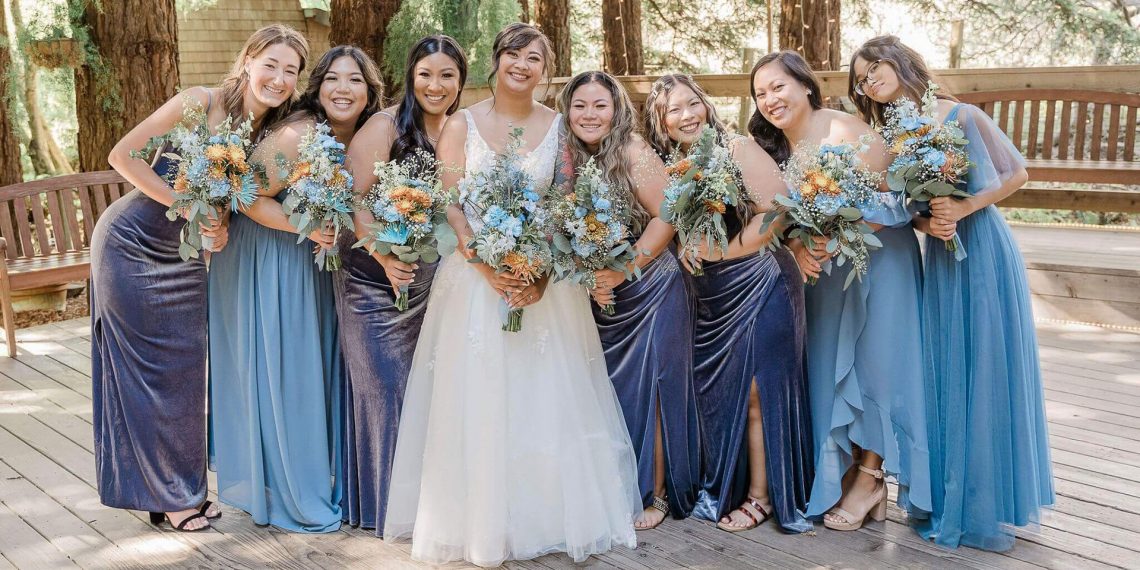 Principles For Choosing Dresses For Bridesmaids
Are you a bride-to-be trying to figure out what dresses to pick for your bridesmaids? If so, you're not alone. Many brides struggle with this decision, but there are a few principles that can help guide you. So keep reading to learn more about choosing the perfect dresses for your bridal party!
Color options for bridesmaid dresses
Monochromatic outfits
The number of bridesmaids at a wedding can vary, depending on the theme of the wedding and what the bride wants. To make the photos look nicer and more original, the bridesmaids should wear dresses that are the same color. The style of the dresses can be different, though.
All colors of the rainbow
If you have a lot of girls, you can choose outfits with different colors but the same style. It will create a pleasant atmosphere. The bride can choose any color, and the bridesmaids can wear something complementary to the wedding's theme.
Several tones of the same color
Another idea is to buy dresses in different shades of the same color. You can be stylish and unique by doing this. For example, you could choose lemon, beige, and orange. Or lime, olive, light green, or emerald. There are many such combinations.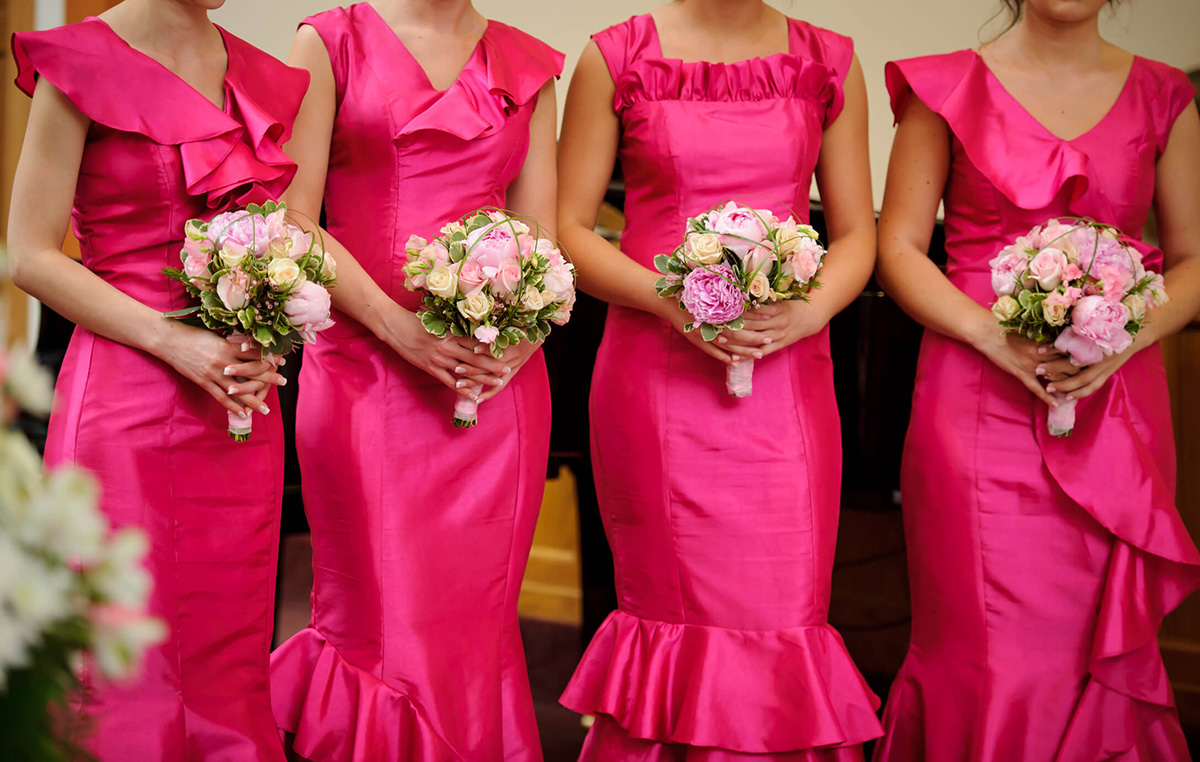 Colors to avoid
When selecting dresses, there are some colors that you should avoid. First, you want to choose a color different from the bride's dress. That could clash and take away from the beauty of the wedding photos. You also want to avoid bright or flashy colors like hot pink or neon yellow. Witnesses must understand that the white color is not allowed on this day. A dress code says no one except the bride can wear white to the wedding.
Black is not allowed. Even though it is trendy, it is better not to choose it for a wedding. Black is the color of mourning, so people might think you are sad if you wear it.
Style suggestions for bridesmaids dresses
When it comes to the style of the bridesmaids' dresses, there are several options. You can choose a dress with a wrap, A-line cut, or halter top. Or you could go with something more dramatic, like an off-the-shoulder gown. The choice is up to you and your bridesmaids.
Fabric choices for bridesmaid dresses
The fabric of a dress can also add another dimension to the overall look. You can choose chiffon, satin, tulle, lace, or organza. Each material has its unique feel and look. Try on different fabrics before you make your final decision.
Accessories for bridesmaids
Finally, there are several options when it comes to accessorizing the bridesmaids' dresses. A popular choice is to add a sash or an accent pin at the waist. Other accessories that can be used include jewelry, shoes, and handbags. The bride should pick something that her bridesmaids will feel comfortable wearing.
These are just a few principles to help guide you when it comes to picking dresses for your bridesmaids. With careful consideration, you can ensure that everyone looks gorgeous on your special day.